GTFO, we're playing at Splendour in the Grass!!
As you can imagine we're pretty damned excited! So excited that we've gone and mashed half the festival line up into this video mega jam. So if you missed out on tickets, don't worry, now you can cop the whole festival in just 160 seconds.
If you did get tickets watch this, get hyped and we'll see you there!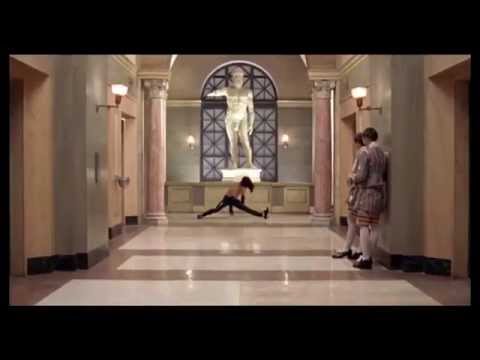 Full tracklist over the fold…
1 SMASHING PUMPKINS Today
2 DZ DEATHRAYS No Sleep
3 ELECTRIC GUEST This Head I Hold
4 LANA DEL REY Born To Die
5 TAME IMPALA Expectation
6 THE KOOKS Always Where I Need To Be
7 HILLTOP HOODS Speaking in Tongues
8 LUKE MILLION Arnie
9 HOWLER Back of Your Neck
10 METRIC Gold, Guns, Girls
11 POND Moth Wings
12 BLOC PARTY Hunting for Witches
13 THE MEDICS Joseph
14 WOLFMOTHER Dimension
15 SPIDERBAIT Calypso
16 ZULU WINTER We Should Be Swimming
17 AT THE DRIVE-IN Pattern Against User
18 BLUE KING BROWN Water
19 MIIKE SNOW Paddling Out
20 360 Just Got Started
21 MUSCLES Ice Cream
22 FRIENDS I'm His Girl
23 LANIE LANE That's What You Get
24 BLEEDING KNEES CLUB Nothing To Do
25 BERTIE BLACKMAN Byrds of Prey
26 HYPNOTIC BRASS ENSEMBLE War
27 BENI Last Night
28 DANNY T Delicious
29 BAND OF SKULLS Sweet Sour
30 GOSSIP Standing In the Way Of Control
31 LADYHAWKE Back of the Van
32 JACK WHITE Seven Nation Army
33 PARACHUTE YOUTH Can't Get Better Than This
34 THE SHINS New Slang
35 TIJUANA CARTEL Letting It Go
36 YUKSEK Always on the Run
37 FUN Some Nights
38 KIMBRA Settle Down
39 JINJA SAFARI Mermaids
40 SAN CISCO Rocket Ship
41 BALL PARK MUSIC All I Want Is You
42 AZEALIA BANKS 212